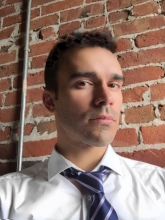 Patrick Perez is a first chair trial lawyer, litigator and counselor adept at handling high-stakes, complex civil litigation.  With more than 15 years of experience, he has successfully represented both plaintiffs and defendants in state courts, federal courts, and arbitrations throughout the United States. 
Patrick divides his practice between the areas of general liability, commercial disputes, and intellectual property.  His breadth of experience enables him to handle complex hybrid cases involving multiple practice areas with great success.
In the general liability realm, Patrick has a winning track record in matters involving catastrophic injury and wrongful death allegedly resulting from general negligence, violations of safety rules, automobile accidents, unsafe premises, defective products, civil rights and sexual abuse. 
Patrick's commercial litigation practice includes representing and advising clients in matters involving class actions, unfair competition, fraud, trade secrets, breach of contract.  He works closely with in-house counsel, senior management and boards of directors for companies, oftentimes facing high-profile, bet-the-company business disputes.
Patrick also represents and advises clients in intellectual property litigation disputes concerning trademarks, copyrights, defamation, social media, licensing and advertising.
While the subject matter of his practice can vary depending on a client's needs, the common denominators are always the same: strategic lawyering, efficiency and successful results.
Trial Practice
Patrick's trial practice spans the full spectrum of federal and state court litigation, jury trials, bench trials, mediations, arbitrations, appearances before various state and local administrative agencies, and appeals.  He is experienced in all aspects of managing and litigating cases, including formulating case strategies, engaging in and directing all phases of discovery, retaining and working with experts, briefing and arguing dispositive motions and pre-trial filings, and serving as lead counsel at trial.
General Counsel
Patrick represents a wide array of clients, ranging from start-up ventures to mid-size businesses, acting as general counsel and providing them with guidance on myriad business transactions, which range from legal matters to general operational issues.
Counseling
Outside of active litigation, Patrick works closely with leadership teams to provide strategic counseling, compliance reviews and trainings to clients on a wide range of risk-management issues.  His combination of experience at large law firms and in-house at national insurance companies allows him to understand the needs and earn the trust of clients, both in contentious disputes and proactive risk avoidance.
Presentations and Publications
Patrick is a frequent speaker and author on a range of litigation topics, including trial practice, class actions, transportation law, and the Medicare Secondary Payer (MSP) Statute.
Spanish Fluency
Born and raised in a Hispanic household, Patrick is a native Spanish speaker, enabling him to advise Spanish-speaking clients and effectively communicate with increasingly diverse juries.
Admissions
Patrick is admitted to practice law in California and Texas, as well as the U.S. District Court for the Northern District of California.
Education
Patrick received a B.A. in Government and Spanish from Wesleyan University and a J.D. from the University of San Francisco.