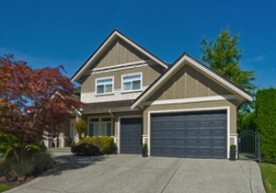 Maintain Control of Your Assets
Losing precious assets that you have worked hard to acquire can be devastating so it is crucial to be prepared should the unexpected happen.
The attorneys at Krankemann Law Offices P.C. have worked closely with individuals and businesses to proactively provide asset protection planning that allows client control to assure safety over their assets.
Personal
Protecting your home from creditors or establishing a trust for family members are asset protection strategies that can provide security and ease of mind. Asset protection planning allows you to be prepared for life's surprises.
Our attorneys have extensive knowledge of personal asset protection law and has worked with clients on estate planning, establishing special needs trusts, and drafting pre-marital agreements
Business
Businesses control a wide range of assets from equipment to trademarks that be can vulnerable to attacks from accident or employment lawsuits. It is even possible for a business owner's personal assets to be at risk.
Krankemann Law Offices P.C. has a background in asset protection, assisting businesses with developing asset protection plans that reduce exposure to loss. With years of experience, we have worked with clients on business formations, acquisition due diligence, and contract reviews to safeguard businesses from potential threats.