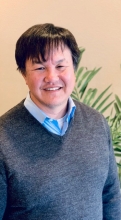 After completing Bachelor of Arts degrees in History and Political Science at the University of California Los Angeles, Michael Li attended law school at Georgetown University Law Center in Washington D.C. As law clerk to the Honorable Lance A. Ito, Mr. Li was honored to contribute to the research, fact finding and preparation of legal briefs in the famous 1995 case of People vs. O.J. Simpson. The experience influenced his decision to pursue a career dedicated to being a top trial attorney.
Following his graduation from Georgetown in 1997, Mr. Li accepted a position with a prestigious law firm in San Francisco where he honed his litigation skills. During his tenure, he served as counsel during jury trials and acted as general counsel for a number of small businesses.
When Mr. Li relocated to Sonoma County, he served as a prosecutor for the District Attorney's Office. He gained experience in jury trials and other evidentiary hearings before the court and successfully argued before the Court of Appeals with published opinions to his name.
Mr. Li primarily handles cases involving motor vehicle accidents, slip and fall, workplace accidents, premises liability, child sex abuse, battery, elder abuse, medical malpractice, and wrongful death. He is devoted to each aspect connected to litigating these matters including negotiating with insurance companies, filing complaints, summary judgment motions, depositions, discovery, jury trials and post- trial collections.
Outside of his practice, Mr. Li enjoys opportunities in public speaking and lecturing at local schools and police agencies.