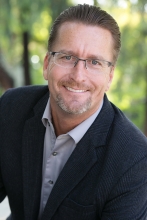 Marlon has lived in Sonoma County since 1983 and has been practicing law since 1989.  He represents individuals and business entities in their daily needs. He handles business structuring, real estate, estate planning, probate, trust, aviation, and litigation.
Marlon has been a member of the Sonoma County Aviation Commission for 25 years and served as Chairman for the past 5 years. He has participated in Leadership Santa Rosa and is a member of the Sonoma County Probate section of the local Bar Association.
Marlon developed an aviation law specialty based upon his aviation background and association with AOPA (Aircraft Owners and Pilots Association).  He represents pilots, mechanics, aircraft owners, FBO's and aviation-related Non-Profit museums. His practice includes appeals before the NTSB. [EA-5179]. He has assisted numerous buyers and sellers of aircraft, including ex-military and experimental aircraft.
 Marlon is a licensed pilot and owns a 1967 Citabria that he rebuilt with his father, a Cessna 195, and a Van's RV-4 he built and did the initial test flight on 2022. He is the past President and board member of the Experimental Aircraft Association (EAA Chapter 124) and involved in the Pacific Coast Air Museum.   Marlon is one of AOPA's legal services panel attorneys.
Admitted and Involved:
Supreme Court of California: 9th District Court of Appeals
U.S. District Court, Northern and Central Districts of California
Order of the Coif. Recipient, American Jurisprudence Award
Pacific Law Journal/Review of Selected Legislation.
Member, Sonoma County, and American Bar Associations.
State Bar of California (Estate Planning, Trust and Transactions Sections).
Aircraft Owners and Pilot Association
Sonoma County Aviation Committee
Airport Master Plan, Citizens Advisory Committee
Education
J.D., University of the Pacific, McGeorge School of Law, 1989 with honors
B.S., Sonoma State University, 1986